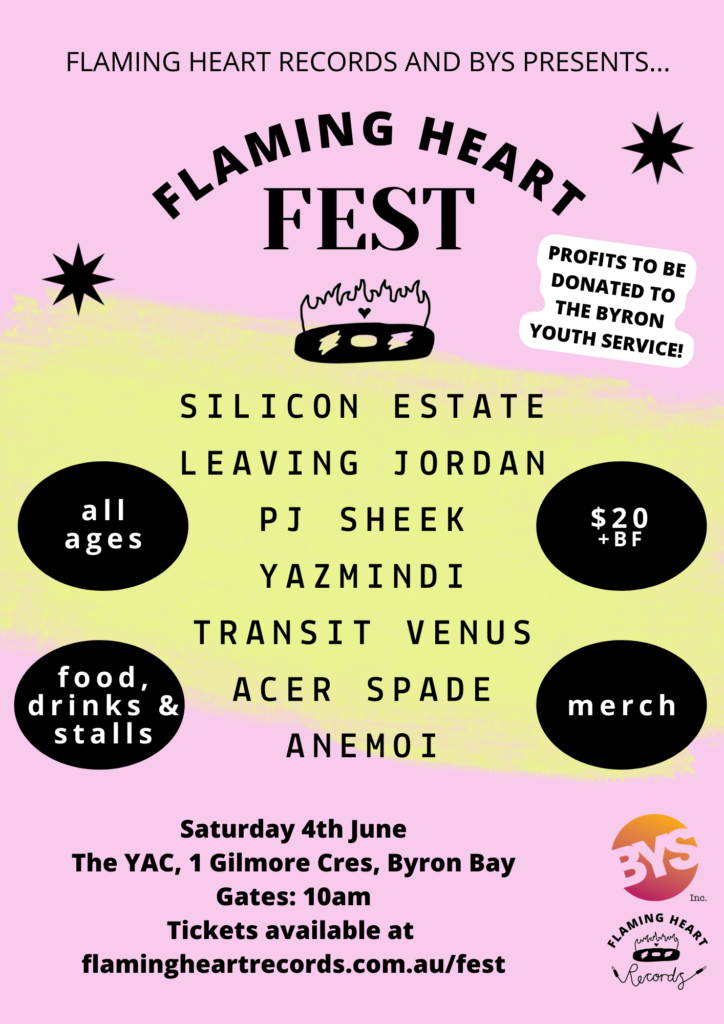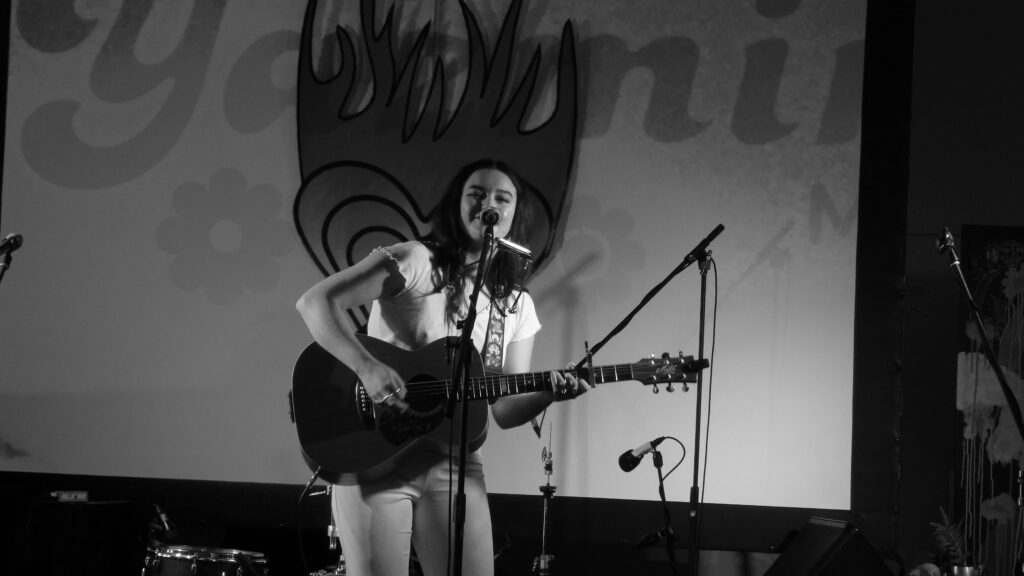 Flaming Heart Records and the Byron Youth Service presents…
FLAMING HEART FEST!
This was an incredible all day music festival full of incredible live music from talented musicians across the East Coast!
Located in the stunning beach town of Byron Bay, this was an event not to be missed!
Featuring:
SILICON ESTATE
LEAVING JORDAN
PJ SHEEK
ACER SPADE
TRANSIT VENUS
YAZMINDI
ANEMOI

This event was held at the Byron Youth Activity Centre (known as the YAC) in Byron Bay, NSW. This was an all ages fest!
The Spanish Catering provided delicious paella, while Sea Shepherd Byron Bay and Raphael Handmade had their stalls set up. Artist merchandise was also available to be purchased throughout the day! 
It was an incredible first event by Flaming Heart Records. Keep your eyes and ears peeled for more gigs in the future…
This event was brought to you by:
flamingheartrecords.com.au
bys.org.au