Various projects that Flaming Heart Records has worked on, both independently and through collaboration.
'Melaleuca was mixed by the wizard that is @flamingheartrecords. Such a breeze to work with.'

– Pj Sheek
'You will definitely be my first choice to go to and hopefully I can bring more people to you as well.'

– Jai Waterhouse
More mixes, productions and masters done by Flaming Heart Records can be found here!
Electrogirlz – Electronic Music Production Course
Produced and hosted by Sophie Ryder and Zee Gachette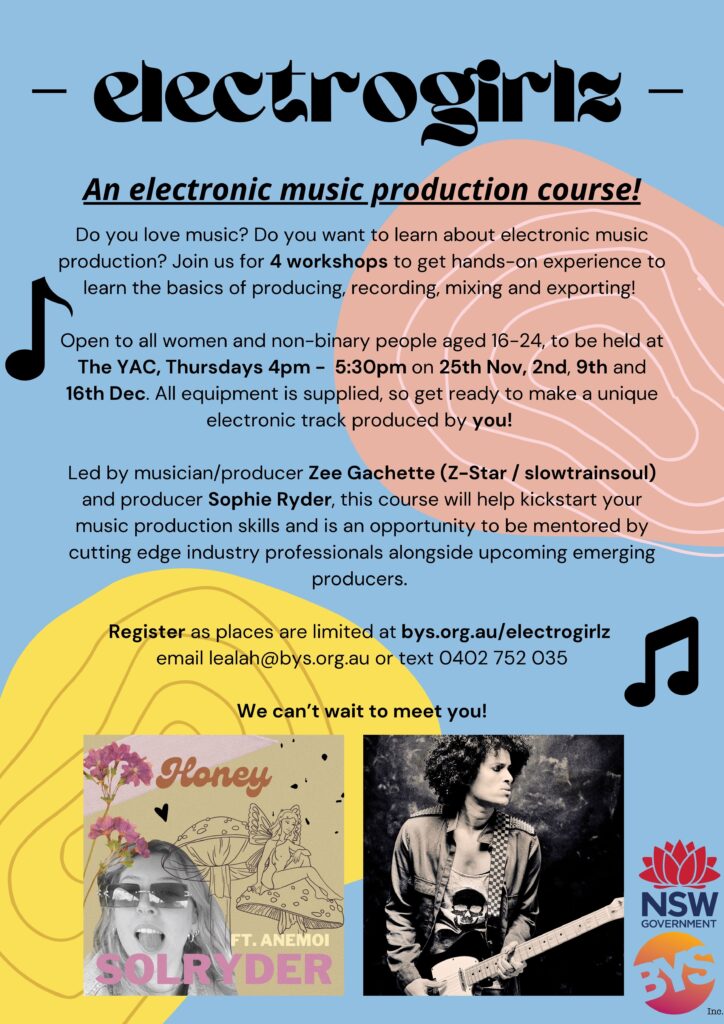 Electrowaves – Electronic Music Production Course
Produced and hosted by Sophie Ryder and Zee Gachette